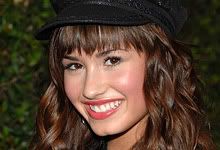 Demi Lovato, "I went from being at the highlight of my career. Having a movie about to come out or just come out and being on this tour. Having so much success. So many things were going great in my life and then all of the sudden my personal life just went down at crazy speeds."
Doesn't matter what your sign is. Doesn't matter what your transits are. Doesn't matter how famous you are. When you get predictive Sun square natal Mars, your life sucks.
COMING SOON!!! XTROLOGY WILL BE ONLINE FOR PSYCHIC READINGS.