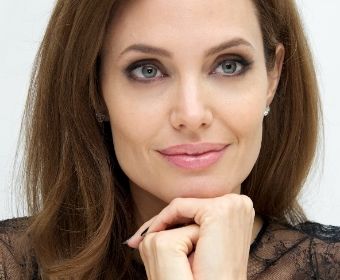 Angelina Jolie is having a bad week. But why? When Sony got hacked supposedly by the North Koreans and emails got released, she got slammed by a famous director. Then today, her new film, "Unbroken" was completely shut out by the Golden Globes. Mon dieu!
Angelina is a Gemini Sun/Mercury. She also has Jupiter/Moon/Mars conjunction. Jupiter/Moon is very pro-mother and indulges in some extreme appetites. Mars/Moon and especially in Aries, like Angelina, are quick to anger. Her focal planets are Saturn (ambition) and Venus (no one loves me). Well, it's not paranoia today, anyway. Astrology is an extreme form of democracy? You're never too big a star. You still get the same negative aspects that the little people get.
Her current #Xtrology aspects are predictive #Sun conjunct predictive #Saturn. This will dampen your day and since it's just starting — another two years. Saturn is a malefic planet and it restricts or takes away. This is why someone in her position should use an astrologer. Should she be releasing a self-directed film now? No, it's bad timing. She also has predictive #Mars inconjunct #Neptune so it is possible she could have seen this coming to some extent — if she had been looking. She was blinded. And finally, coming up in exactly one year is predictive Sun square #Jupiter. Watch for things to get really over-the-top then. Jupiter blows things up. Not that this isn't.
For a private consultation, please contact melanie@xtrology.com. And please visit Xtrology on Facebook and Twitter.