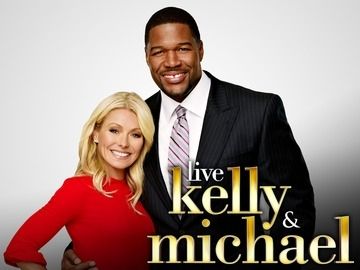 Boo hoo. Everyone is feeling so sorry for Kelly Rippa of LIVE WITH KELLY & MICHAEL except Regis Philbin, to whom she hasn't spoken since he left as her co-host. But that was different. He got fired. Michael Strahan is going on to a bigger better paycheck at GOOD MORNING AMERICA, and she isn't. So she's throwing a little tantrum and staying home (from her $15 million a year job). I call that unprofessional. Okay, they didn't tell her months in advance. It's just business. Likely it wasn't her co-host's decision. He works for ABC. Is this a little payback?
Yes, it is. Kelly is a Libra with a Libra Moon and Uranus (adds Aquarius to the equation) so she doesn't like people to know when she's upset. This is the passive/aggressive sign. Libra, in general, usually plots and gets you back later. So, trust me, Kelly's acting out — Kelly is unhappy. I say there's a little more going on here than we know at this point.
I'm expecting to see a predictive aspect with Mercury (her reputation) getting hit. But no. The only thing I see is Mars (always the bad guy) inconjunct Saturn (work/health). So there needs to be an adjustment. Not the worst of the aspects at all. The story is told by her Neptune going out of sign (unusual for an outer planet) and squaring her Nodes, North and South. The nodes are karma — what goes around, comes around. And this is no short hike. Outer planets move very, very slowly. I'm wondering if there is any truth to the rumors that ABC is expanding GMA to three hours and poof her little show is history. And with it goes Kelly. 'Cause they haven't exactly included her in their plans, right?
For a private consultation, contact melanie@xtrology.com. And please visit Xtrology on Facebook and Twitter. Love to have your comments, too.