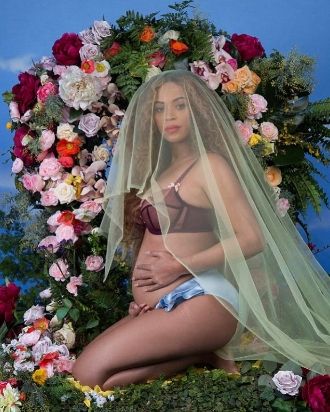 Beyonce has a Virgo Sun. But there's a bigger story. She has six planets in Libra — Mercury, Saturn, Jupiter, Venus and Pluto — and Libra rising. So she's very Libra. Her Moon in Scorpio can also tend to dominate a chart as it is in it's fall and ruled by the big guy, Pluto. This is a complicated woman with a huge agenda that she is fully capable of carrying out. And despite the fact that she is square (90 degrees) to her husband's Sun in Sagittarius, she has managed to keep this relationship working. But you better believe that she is jealous and vindictive (Scorpio Moon) and doesn't want the public to find out (all that Libra). It's a secret. At least it was until her sister had a meltdown in an elevator over Becky with the good hair. And don't forget "Lemonade."
So I am surprised to find out she is having two more children with this man who appears to have cheated. But, again, back to the agenda and her astrology chart which says, IT IS TIME! Her predictive Venus (love, anyone you love) is trine (120 degrees, harmonious) to her Mars (energy). She's definitely ready and in the mood for loving more children. I'm just hoping she loves her man, but that, too, could be very pleasant at this time. Long run — not so much.
What really doesn't make sense? That picture. In a bra, with a veil. Hideous?
For a private reading, contact melanie@xtrology.com. And please visit Xtrology on Facebook and Twitter.