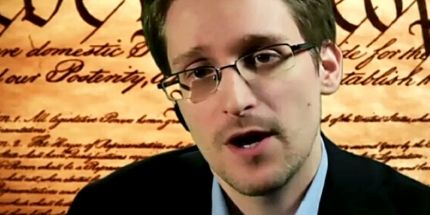 Did you know that a chart can have a missing element: Fire, Earth, Air or Water? It's rare, but if it happens as it does in Edward Snowden's chart, it's important.
Edward Snowden is a Gemini, Sun, Mercury and Mars. His rising sign is also Gemini. So already we know he has a lot of air. His Pluto and Saturn are in Libra — also air. That's five of ten planets in air. He has no focal planets. And his Moon is in telling Scorpio. Don't mess with Moon in Scorpio. It's not a happy placement. The Moon (your emotions) are always close to the surface. Ready to rumble. With no earth (Taurus, Virgo, Capricorn), he flies around the sky with nowhere to land. He needs earth planets to grasp material things, to be grounded.
Briefly, Snowden worked for the CIA and disclosed NSA documents and has been charged with two counts of violating the Espionage Act by The United States. He currently has temporary assylum in Russia.
But what's really going on with him? At the time of his disclosure, his astrology chart shows he was extremely dissatisfied with his work due to his predictive Sun (him) squaring (90 degrees negative) Saturn (work). But he also had predictive Mars (his energy) in a trine (120 degrees positive) his Moon (his feelings). So what did he do? He did something about his unhappiness. What so many others of us, held down by family, friends, a house, a dog, don't do. We suck it up. He didn't.
For a private consultation, contact melanie@xtrology.com. And please visit Xtrology on Facebook, Twitter, Google+ and Xtrology of Hollywood on Instagram.