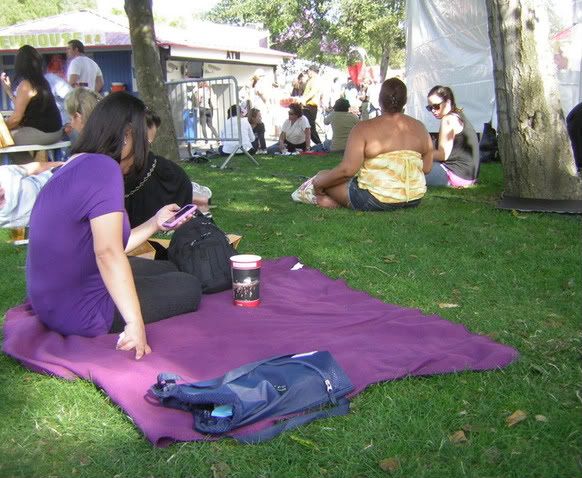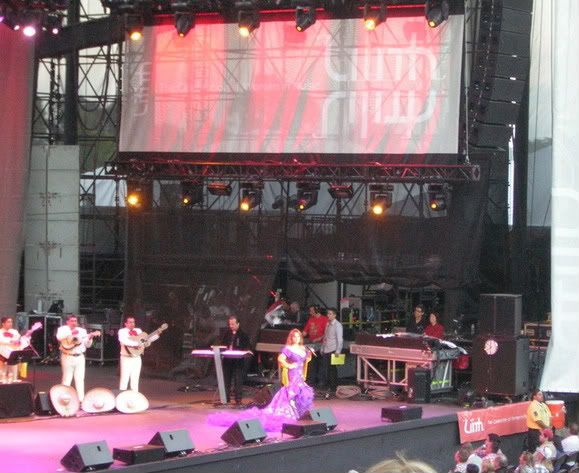 On July 10th in the most amazing California weather, my friend, Kim, and I set out to go to a concert — a concert bringing women together, The Lilith Festival — bonding with our sisters! We had great seats & preferred parking. What could go wrong? EVERYTHING!!! Well, the parking was pretty good. It started at 2:30, but that just meant the park was open and there were several stages with people singing — not to much in the way of booths and Red Bull was $8. But we brought a picnic, so what did we care? At 5:30, we went to the big outdoor stage.
The first performer, Brandi Carlile, had the most amazing voice. Okay, she did sing two Johnny Cash songs including "Folsom Prison," but she could really sing.
Then a Mariachi Band came out. We thought it was a joke! Nope. It lasted for a painful hour.
Then a sitcom played on the large video screens. I'm not kidding. It stunk. Can't even remember the name of it.
Next some old woman was singing. I asked Kim, "how do you sing like an old woman?" Weird. Later we found out that was Emmy Lou Harris. Much later.
Then another singer I won't even bother to mention, because she was pretty awful.
But it was 10:30 PM and Sara McLaughlin was going to sing and make the whole experience enchanting. Couldn't hear a thing. Her band over-powered her. This didn't happen to Brandi, but to the headliner, the sound was off.
And may I just add that people stood up, our sisters, through the whole show and blocked our view. Once Kim asked one of the girls to sit down. That lasted five minutes.
We left $214.00 later, tired and disappointed. Not to be a downer, but this is a concert I would skip. We're going to laugh about this later, right?